Werkzeug
MT 100 – The tester for more flexibility and efficiency when measuring.
The start-stop automatic systems have become more and more popular in recent years. All well-known car manufacturers rely on the mature technology and are already equipping their models as standard. The core of this system is a modern car battery that can withstand high loads. These types of batteries must be checked and serviced while they are in use. In the city or on short journeys, the battery is very heavily used. In order to be sure that the battery can still develop its full power and does not collapse at the first minus temperatures or during a car trip, a diagnosis is made.
The NEW MT-100 relies on the old foundation points in combination with modern technology. This is a way of examining the vehicle battery a little more closely.
1. Battery tester:
The battery tester function enables the user to analyze and test his battery in real environments.
The battery test process takes place via the OBD-2 connector in the vehicle interior. It is therefore no longer necessary to remove the battery, search for it or open it. The system is so user-friendly that the user can get a result in just a few minutes.
Conventional gasoline and diesel vehicles: All AGM, ECM, EFB and classic lead acid.
The evaluated results serve as an orientation aid for the user.
Micro hybrid vehicles: e.g. BMW 1 series E87 with start / stop function.
2. oscilloscope
The oscilloscope option is an electronic function for the optical representation of one or more electrical voltages and their temporal progression on the display.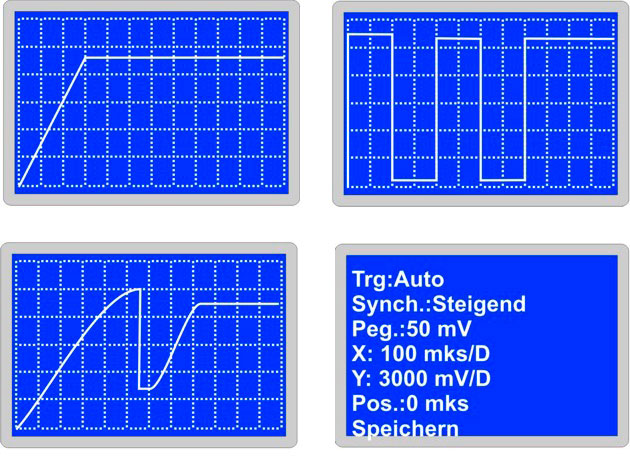 Technical specifications:
AC + / DC input
0-20 volts
0-100,000 Hz.
3. Voltmeter
The voltmeter option is used to measure electrical voltage.